Professional media technology is changing F-A-S-T. Markertek keeps you up to the second with the latest products, unique solutions and so much more. Make us a part of your daily routine by connecting with our community.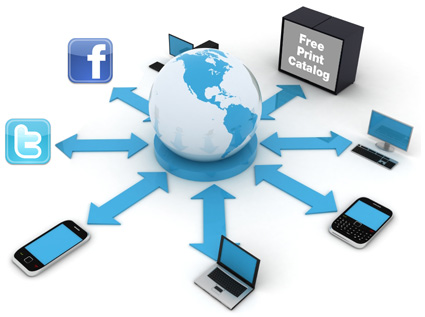 Free 352 Page Print Catalog
Packed with one-of-a-kind solutions and more interface options than any other source in the Broadcast, Pro-Audio & Pro-AV world. The Markertek catalog has achieved cult like status among industry professionals! Order it today and we will mail it today.
Download the Latest Markertek Print Catalog
Free Weekly E-Mail Blast
Geared for professionals and packed with the newest tech ideas, Markertek produced video of the week, tech Q & A and late breaking industry news. Not your typical sales hype. View This Weeks E-mail
Social Networking
Markertek is the #1 Online Community for the Broadcast, Pro Audio & Pro-AV Professional. Join in on Facebook, iTunes, Twitter and/or YouTube!.